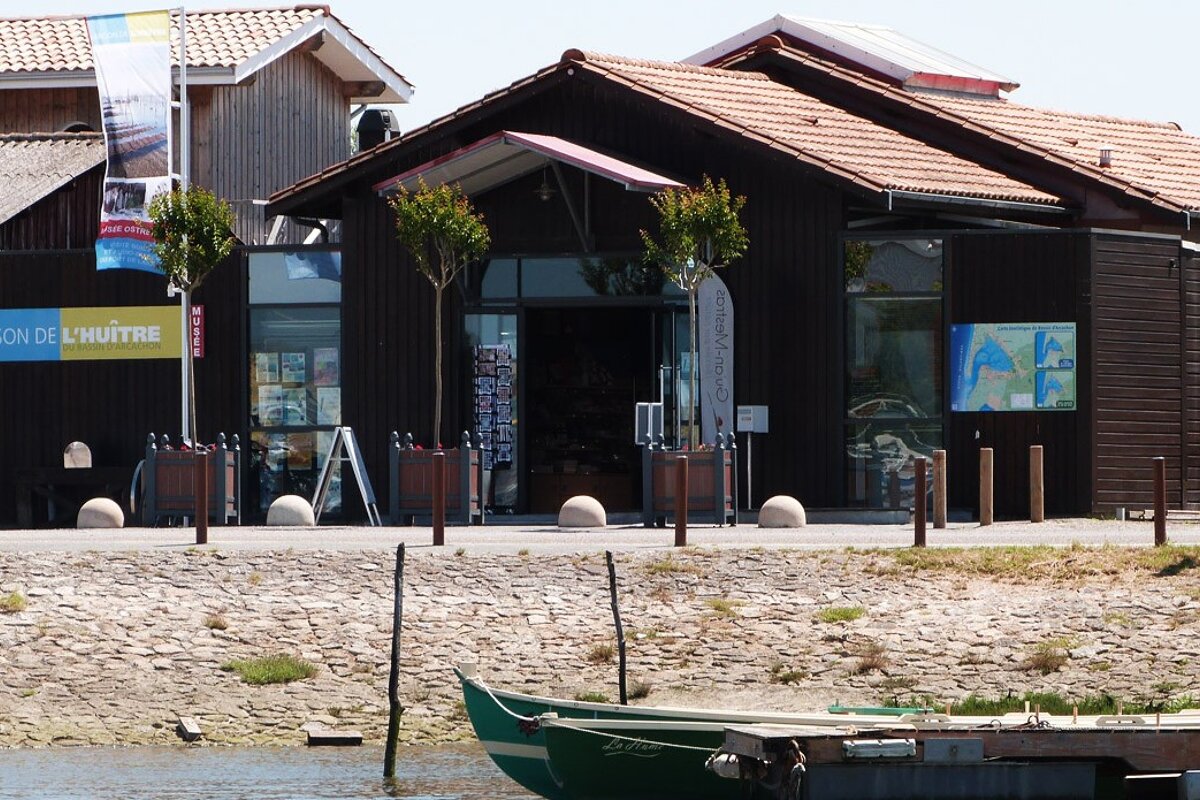 Maison de L'Huitre Museum (Oyster House), Arcachon
Discover the history of oysters & oyster farming in the region
Located in Gujan-Mestras, capital of oyster of Arcachon Bay, Oyster House invites you to discover the art of oyster farming, production techniques and the history of the oyster over centuries.
With seven ports along its coastline, numerous oyster farms, the school of the sea, traditional huts and oyster tastings, Gujan-Mestras is the capital of oyster of Arcachon Bay.
Inside the museum you will find a film about the history of the area, you can get a guided tour of the museum or if you prefer you can take an independent walk through the displays.
Visitor comments
"Small museum. Film show available in English, if you ask. All you ever wanted to know but were afraid to ask about farming oysters." - Trip Advisor
"Definitely worth a stop as super little museum with good English narrative on the displays and the option of various languages for the 17min film which included amongst others English subtitles. Easy relaxed museum explains how oysters are farmed and then general info including some interactive elements and an outdoor display. Enjoyed by all our family - 2 teens. Allow about an hour. NB parking by the train station if you struggle to find the museum ;-)" - Trip Advisor
"We took the oyster tour from the Tourism center of Arcachon. The visit was very interesting. First you see a video about how the oysters larvas are collected, grown and sold.Then you get to see up close the various tools shown in the movie, you learn about the variety of oyster and why the bassin of Arcachon is one of the 2 places in the world where oysters reproduce. The visit ends with a tasting of a platter of oysters , bread and wine (except for the bus driver ;) )" - Trip Advisor
When to come
September to June: Monday to Saturday from 10:00 to 12:30 and 14:30 to 18:00.
July &August: every day including Sunday from 10:00 to 12:45 and 14:15 to 18:30.
How to get passes
Tickets cost 5.80€, reduced to 4.90€ for students and the unemployed, and 3.80€ for children. 4.40€ for groups over 10 people.
Location
Arcachon, Bordeaux