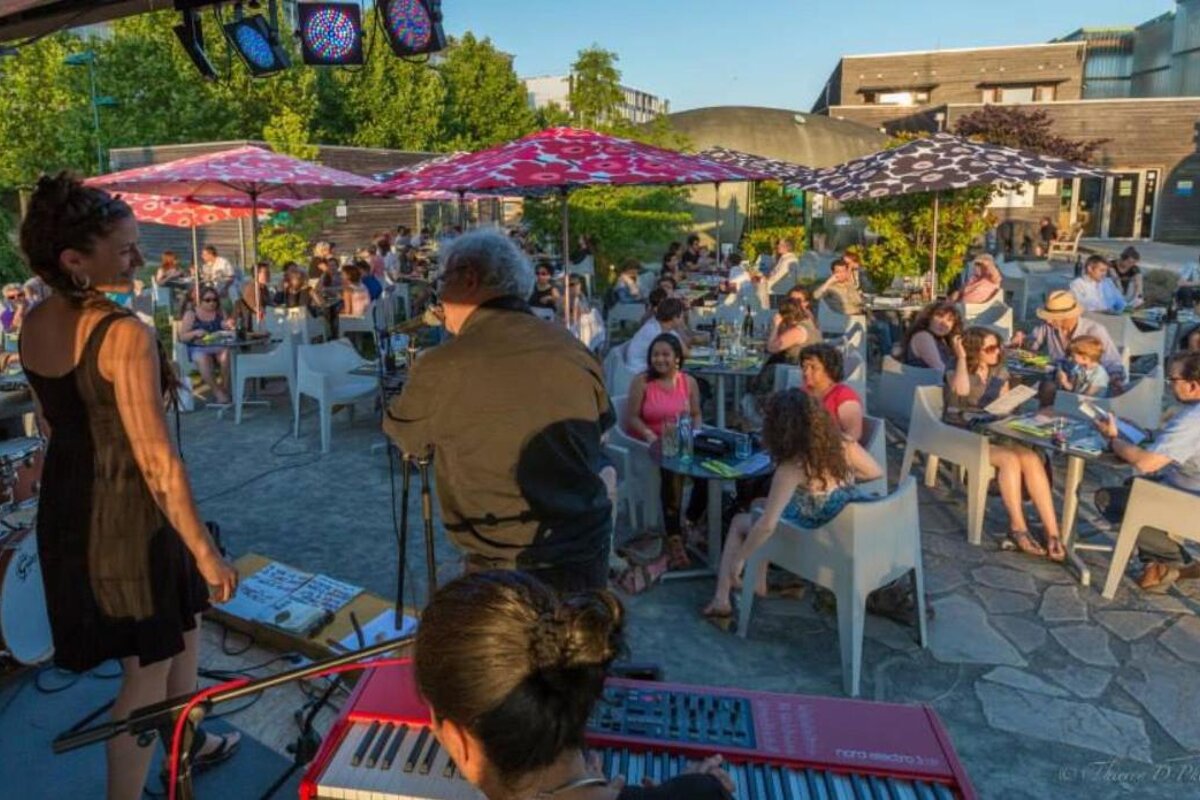 © Caillou du Jardin Botanique
September in Bordeaux: What's On & Weather
Say farewell to the summer in Bordeaux
Summer is almost over... but not quite finished yet! With music and traditional wine festivals, September is a great time to visit Bordeaux.
There is a whole host of events to be enjoyed in September, so it's a great time to visit. Here are just some of our favourite events this month.
What's the weather like in Bordeaux in September?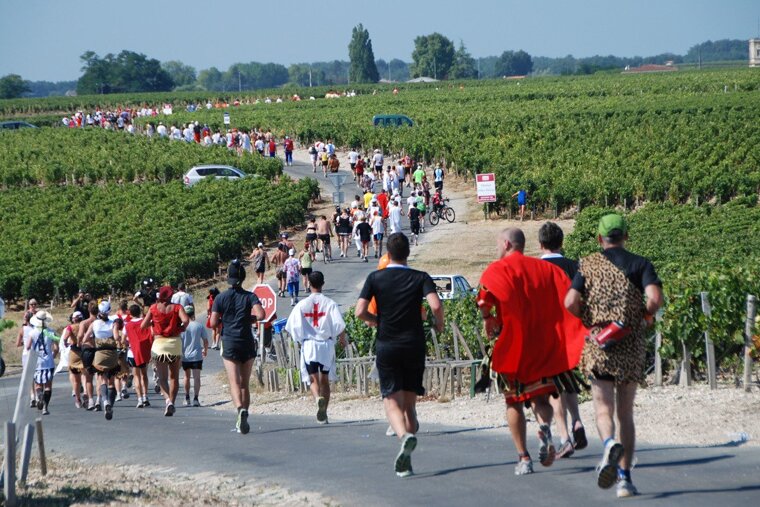 September is when the heat begins to let up. Average temperatures generally sit between a low of 16ºC in the evenings and a high of 24ºC during the day. It does tend to be a little wetter, so there is a chance of a shower. Sunrise around 07:00 and sunset after 20:00. This is a much pleasanter time to be in the area, especially as the families have gone home and things are quiet.
What's on in Bordeaux in September?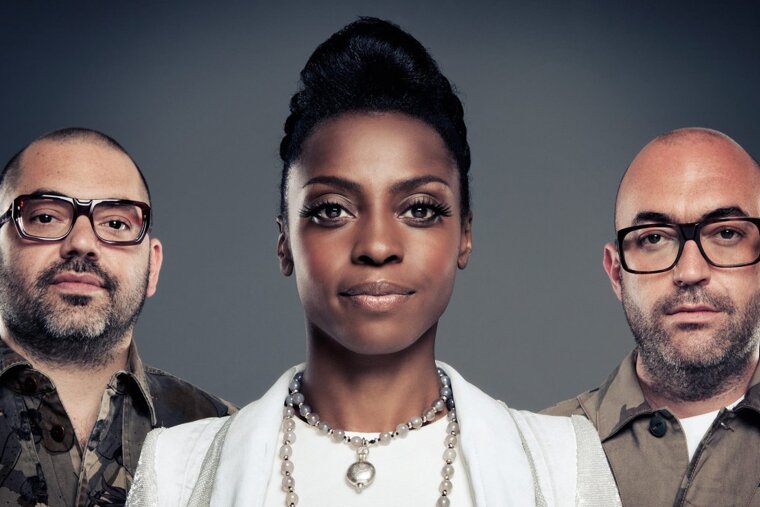 Music and Ecology
The Darwin Climax Festival brings some of the world's top musicians to the heart of Bordeaux for a climate-conscious open air festival. Acts that have previously performed include Morcheeba, The Kooks, Pete Doherty and Amadou and Mariam. As a music fan this is an event not to be missed.
Marathon
Everyone's favourite marathon, the Marathon des Chateaux du Médoc takes place in September, and what's not to love? Every year, runners gather for the Médoc marathon which winds its way through over 50 vineyards of this special region. The bonus of this marathon is that the 'refreshment' stations offer red and white wine (as well as the usual clear stuff). The following morning there is a 10km recovery walk, well in fact it's a wine tasting tour which ends with a large celebratory lunch. Now that's our kind of event.
Things to Do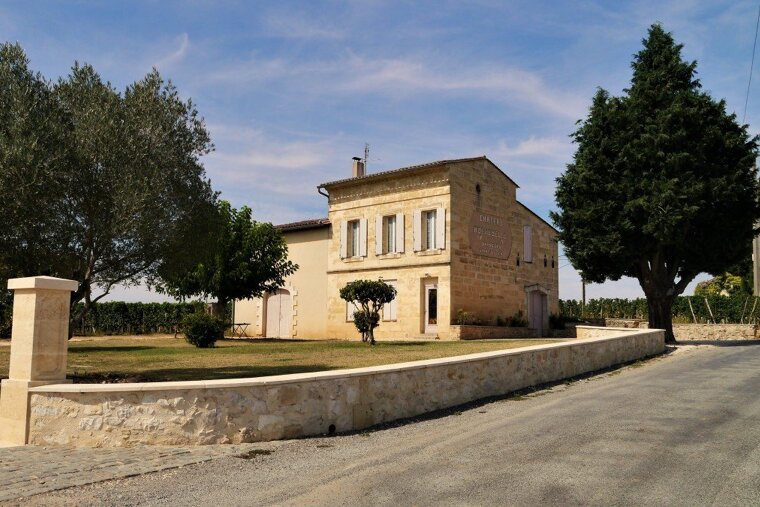 Wine and song
The country's most famous wine region brings music and wine together at the Grandes Heures de Saint Emilion. Hosted on various dates in May, June, July and September, these classical music concerts are held in the beautiful wine estates of Saint-Emilion. Reservation in advance is essential.
Heritage Days
Across France mid-September brings with it the annual European Heritage Days. Exceptional locations around France, including Bordeaux, will be open to visit on the Journées du Patrimoine. Museums, churches, and galleries all open their doors to the public for a weekend of celebration and the event has become increasingly popular over the years.
Wine and history
Saint Emilion hosts an annual festival, the Ban des Vendanges, celebrating the wine and heritage of the medieval city. The Jurade, the Saint-Emilion wine brotherhood who historically had administrative rights over the town, parade through the town in traditional crimson robes reminiscent of the all-powerful aldermen of centuries past. For a touch of history with your glass of red, this is one event not to miss.
Local Cuisine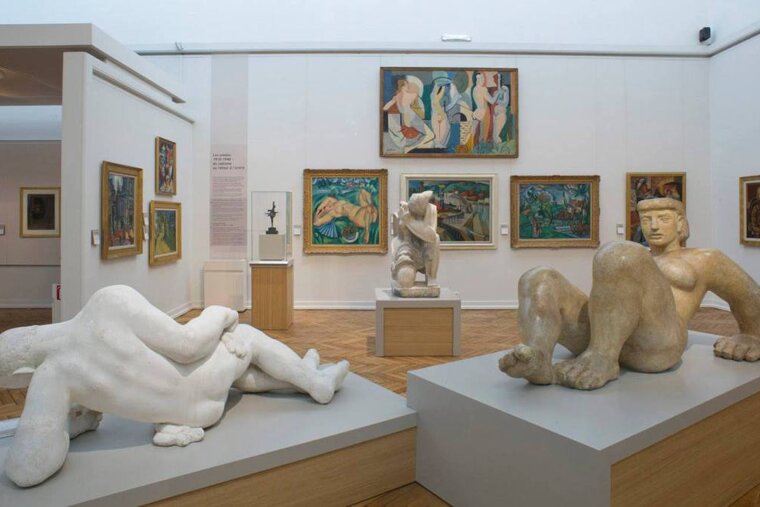 With its Atlantic Ocean coastline, fish and seafood is popular on the menus here, but this is carnivore country and Bordeaux's most celebrated dish is 'entrecôte marchande de vin'. If you're a meat lover no visit to this region would be complete without trying some of this genuine local cuisine. Or simply pull up a chair and try a local café's plat-du-jour or a top-notch restaurant's tasting menu. Paired with a fine local wine, whatever you go for it's the perfect excuse to indulge.
More inspiration...
Plenty going on and with the still warm weather and so many outdoor activities to enjoy, Bordeaux is a great choice for a holiday in September - check our Events Calendar for a full run down and find some accommodation for your stay on our Hotel Pages.
Location
Bordeaux Area, Bordeaux