© Companions of the Côtes du Rhône
June in Bordeaux: What's On & Weather
Celebrate the wine culture of the region
As with most months in summer, June starts off the season with wine and song.
Wine, classical music and the nationwide Fête de la Musique make up the June calendar in Bordeaux. Here are some of our top picks this month.
What's the weather like in Bordeaux in June?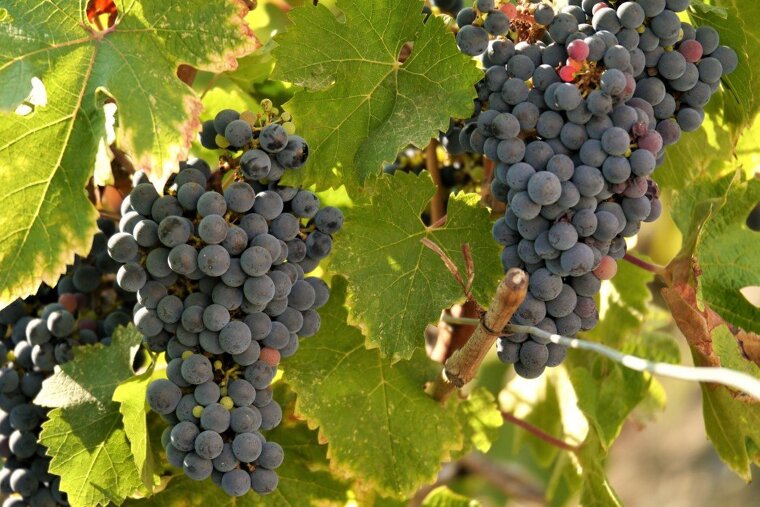 June sees temperatures continue to rise as the summer season gets going. Daytime temperatures generally average out at 19°C, reaching a high of 25°C and drop to around 13°C in the evenings. The average rainfall is 13 days. The sun rises around 06:00 and sets around 21:00, offering 15 hours of daylight to play around in.
What's on in Bordeaux in June?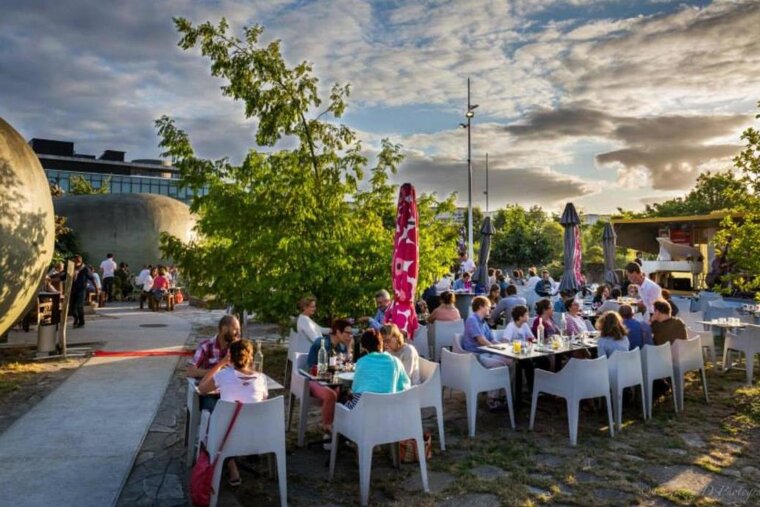 Vineyard openings
The second weekend of June also plays host to the Pessac-Léognan Châteaux open doors days. Discover not only the wines but the history behind the buildings, land owners, estates and some of the finest vintages in France. Over 30 wine estates participate with some offering dinner alongside wine tasting - booking is essential for dinner. An event for wine-lovers.
Fête de la Musique
Next up is the ever popular Fête de la Musique, an event celebrated across the whole of France on 21st June. Launched in 1982 by the French Ministry for Culture, the Fête is different from a music festival in that all the concerts and performances are free to the public and none of the artists are paid. Authorities waive normal licensing laws, allowing the revelry to continue as long as there are people with the stamina to enjoy it. It is definitely one of the not-to-be-missed events of the summer social calendar.
Things to Do
Classical Music and Wine
Bordeaux combines two of our favourite things - classical music and fine wine.
The perfect start to the summer in one of the country's most famous wine regions brings music and wine together at the Grandes Heures de Saint Emilion. Hosted on various dates in May, June, July and September, these classical music concerts are held in the beautiful wine estates of Saint-Emilion. Reservation in advance is essential.
Les Estivales de Musique en Médoc is recognised as a springboard for talented young artists presenting a programme dedicated to young winners of international classical music competitions. Hosted in a variety of chateaux in the Médoc region these concerts take place in the evenings.
Wine and history
Saint Emilion hosts an annual festival, the Fête de Printemps, celebrating the wine and heritage of the medieval city. The Jurade, the Saint-Emilion wine brotherhood who historically had administrative rights over the town, parade through the town in traditional crimson robes reminiscent of the all-powerful aldermen of centuries past. For a touch of history with your glass of red, this is one event not to miss.
Rendez-Vous aux Jardins
Public and private gardens open their doors to the public for a weekend in June at the Rendez-Vouz aux Jardins. Learn more about the lush gardens in the Chateaux with guided visits and special events.
Local Cuisine
With its Atlantic Ocean coastline, fish and seafood is popular on the menus here, but this is carnivore country and Bordeaux's most celebrated dish is 'entrecôte marchande de vin'. If you're a meat lover no visit to this region would be complete without trying some of this genuine local cuisine. Or simply pull up a chair and try a local café's plat-du-jour or a top-notch restaurant's tasting menu. Paired with a fine local wine, whatever you go for it's the perfect excuse to indulge.
More inspiration...
Plenty going on and with the warmer weather and outdoor activities to enjoy, Bordeaux is a fine choice for a holiday in June - check our Events Calendar for a full run down. If you are looking for accommodation for your stay then check out some of our favourite hotels.
Location
Bordeaux Region (Gironde), Bordeaux