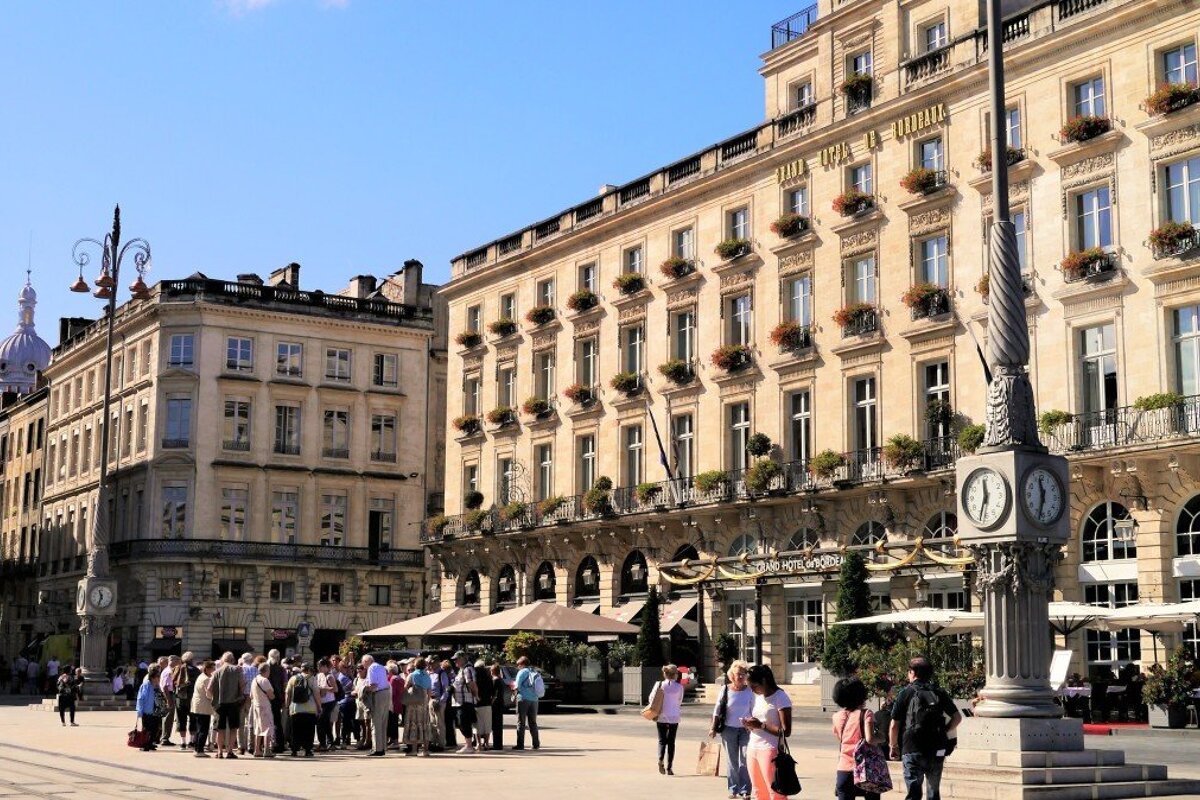 Where to Stay in Bordeaux
Discover the top Bordeaux places to stay
France's most renowned wine region sees hundreds of thousands of tourists each year, and has holiday destinations and accommodation to suit each one.
From city breaks to countryside retreats and beach holidays with a bit of surf, the region has a lot to offer, regardless of your time, budget or desires. The north of the Gironde area along the coast of the Gironde estuary, the Medoc, is filled with vineyards, chateaux and small towns that will invite you into a more rural world. If you are looking to discover the wine region and vineyards of the region then any of the guest houses, B&B's and hotels here will suit.
The west coast where the Atlantic crashes into the long golden sands is a huge draw for surfers from around the globe. But this is not the only sport that takes place along this coastline and in fact, the area is perfect for a relaxing seaside holiday with its soft golden sand beaches. Lacanau is a lively town split into two part - Lacanau and Lacanau Ocean. Most of the accommodation can be found in Lacanau proper and here you have access to the Etang de Lacanau, a calm lake that is perfect for younger families who prefer to be away from the rough surf of the Atlantic. For the true surfers, Lacanau Ocean is a meca.
Further south and you will reach the Arcachon basin, an area rich in nature and the legendary Cap Ferret, known as the 'Hamptons' of France. After passing through the town of Lege-Cap-Ferret which is rather quiet and non-descript you will travel down the peninsula to the tip of the Cap. Passing the wonderful small towns of Le Four, Le Petit Piquey and L'Herbe before you reach Le Cap Ferret and the gated community that hides elaborate seaside holiday homes, this peninsula is lined with thick pine forest, a golden sand beach on one coast and oyster-rich waters on the other.
Directly opposite lies the town of Arcachon and a coastline of lovely beaches that lead down to the largest sand dune in Europe, the Dune du Pilat. Arcachon is an ideal place to spend a family holiday as it offers plenty of inland and water based activities as well as the amenities of a lovely seaside town.
Further inland the cosmopolitan city of Bordeaux offers accommodation to suit all tastes and requirements, from elegant boutique hotels, to 5-star international quality and charming bed and breakfasts. With so much to see and do Bordeaux is great for a short city break but equally as nice for a week or longer holiday with family or friends.
Take a look at our selection of places to stay in our Hotel listings, our charming B&B's and our Boutique Hotel page to find your ideal spot.