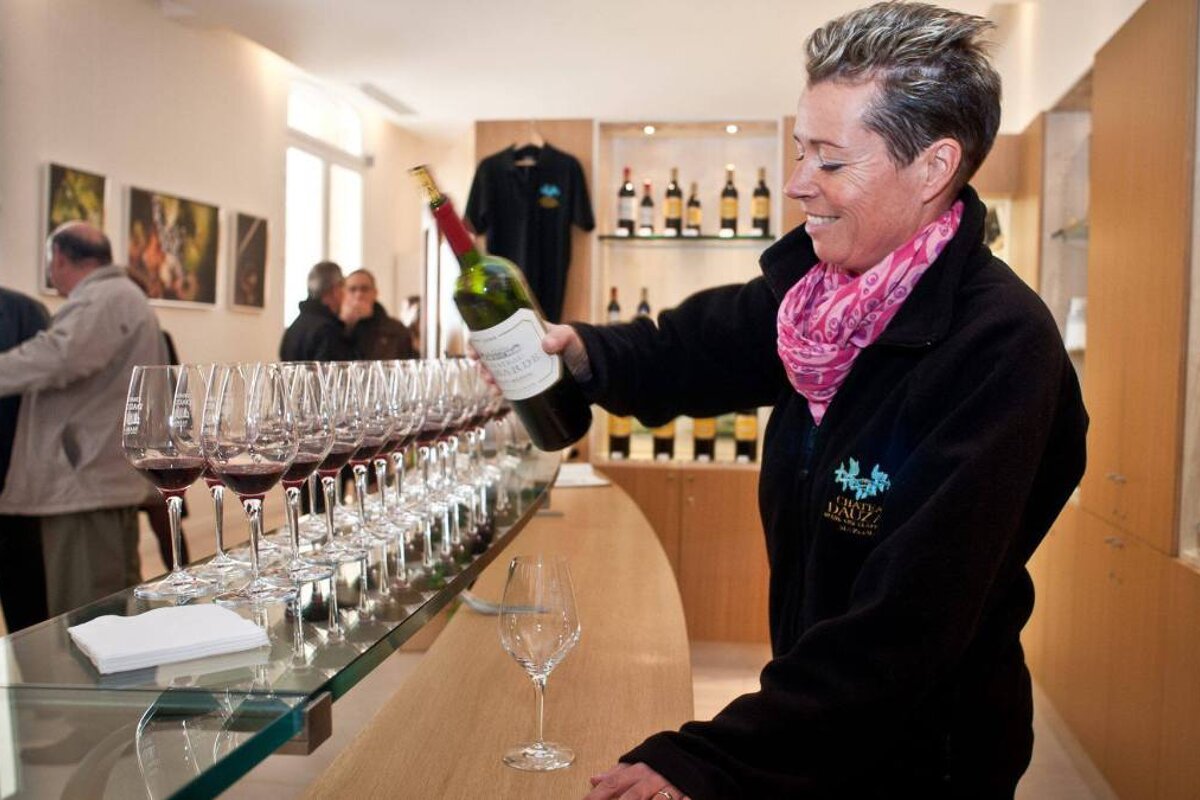 Margaux Saveurs, Margaux
Annual event celebrating the life and culture of the town of Margaux
Margaux Saveurs is an event that aims to discover the riches of the village of Margaux, its wines, restaurants and heritage.
Offering a fun way of exploring flavours and the art of tasting, with a wide variety of games and activities for all ages. The objective, to take the mystery out of wine, and the way we drink it, over the course of a convivial occasion, shared with the wine producers, shopkeepers, restaurateurs, hoteliers and everyone who contributes to the joys of life in Margaux!
Families, wine lovers, experts, the partners of "Margaux Saveurs" have created this event for you so that you can enjoy the pleasures of tasting the local products! Châteaux, shops, hotels, golf, musical entertainment, a market, exhibitions... everything is marked on our interactive map.
See their website for further details of the event and programme. Use the link above.
Watch this
Location