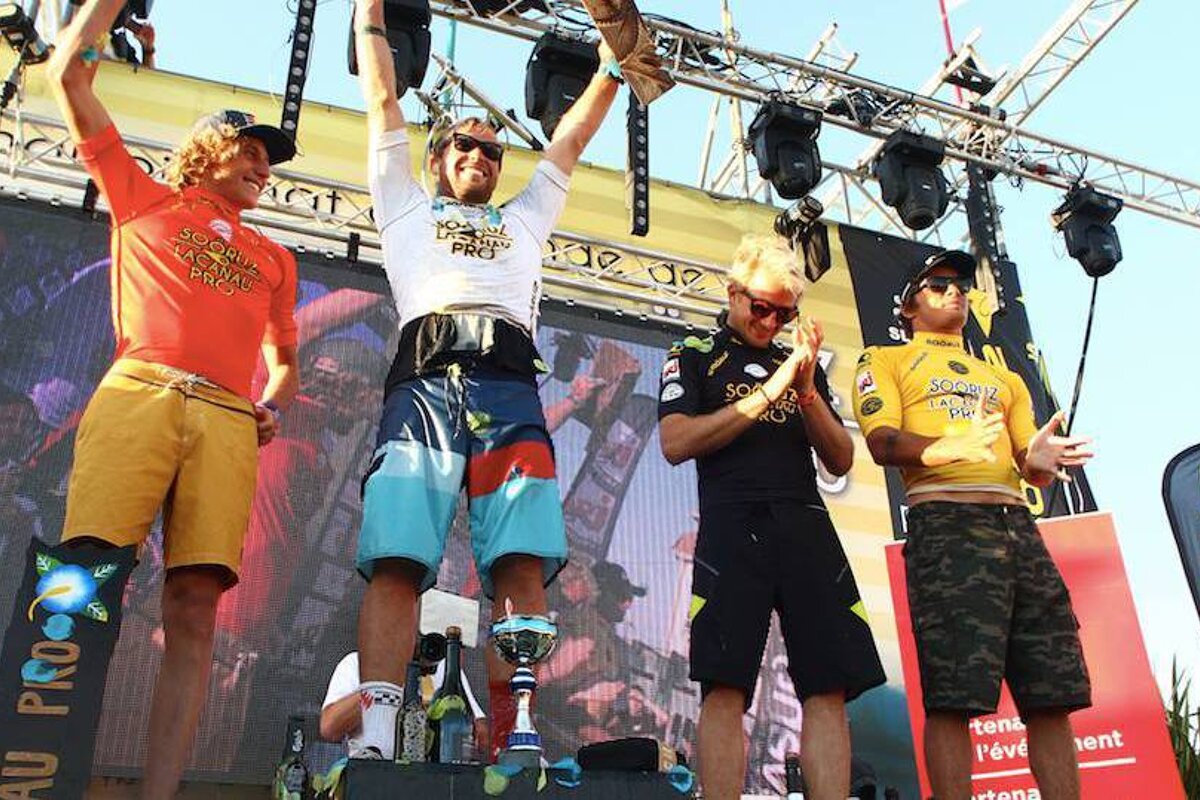 Lacanau Pro Surfing Competition
Surf competition that draws pros from across the globe
Lacanau hosts the first French stage in the Men's and Women's Qualifying Series circuit of the World Surf League (WSL). The best surfers in the world come to compete here.
Surfing is popular among locals, amateurs and professionals alike on the beaches of Lacanau.
When this WSL event rolls into town it brings together a field of more than 100 men and women competitors, all looking to secure the prize money and a place on the tour. Among the competitors in the past, Wiggoly Dantas, Joan Duru and Nathaniel Curran have tamed the waves at the Lacanau Pro, and the legendary Kelly Slater won the competition back in 1994.
Every day there will be lots of free activities, from skimboard initiation to surf simulators, freestyle skate shows, yoga and fitness classes. A 900m² skatepark will be installed in front of the sea for everyone to use. There will be a large fireworks display to open the event, with live concerts accompanying the event throughout the week.
As an event committed to environmental and societal issues, there will be meetings, demos and workshops all aimed at raising public awareness of issues such as youth integration, inclusion of people with disabilities and preservation of the coastline. The event is supported and attended by Surf Insertion, See Surf, Water Family and Surfrider Foundation associations.
Watch this
Venue
Plage Centrale Lacanau Ocean
History
Created in 1979, this is the oldest professional surfing competition in France. It has been called the French Pro since 2005.
Location
Lacanau, Bordeaux