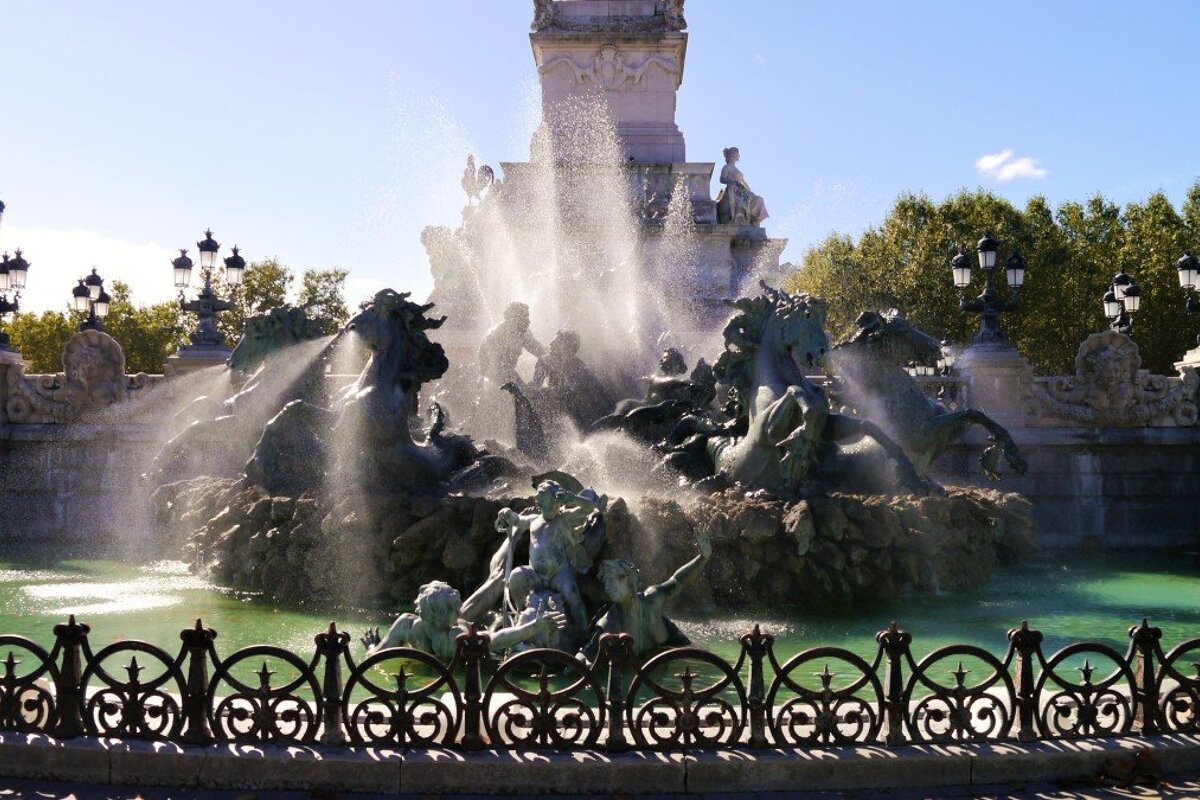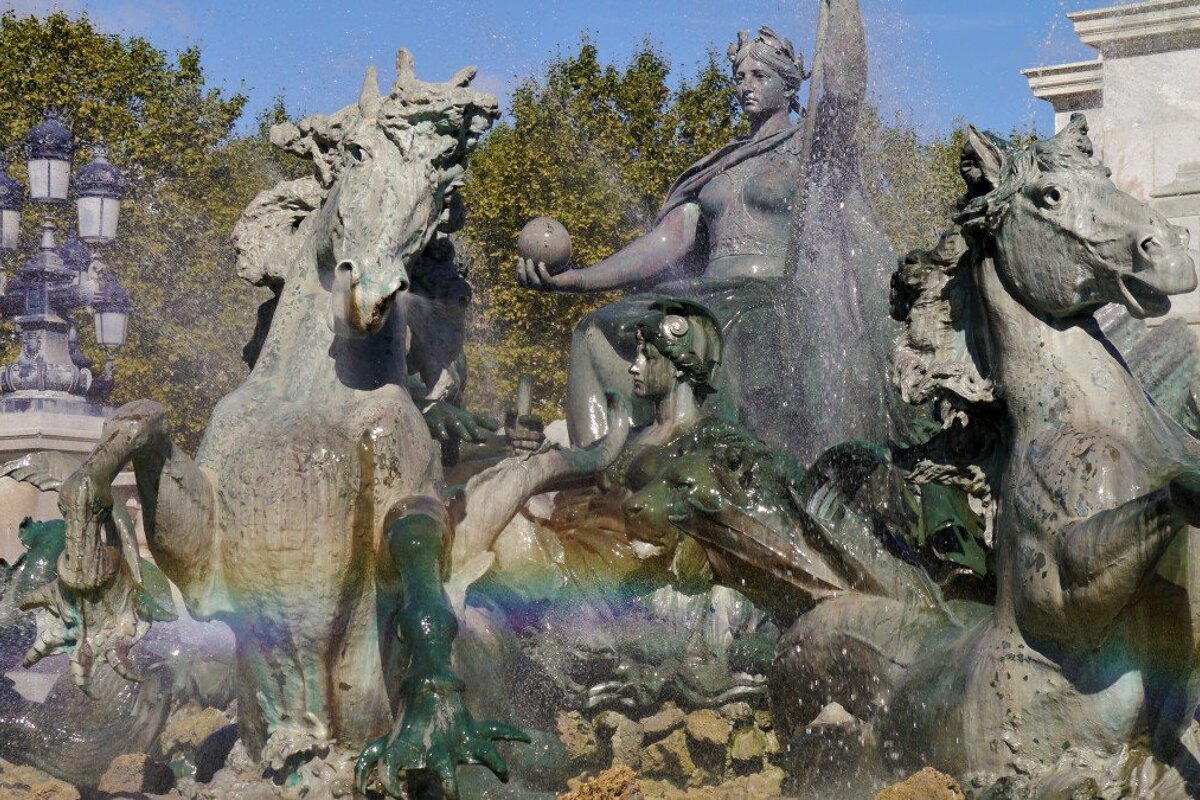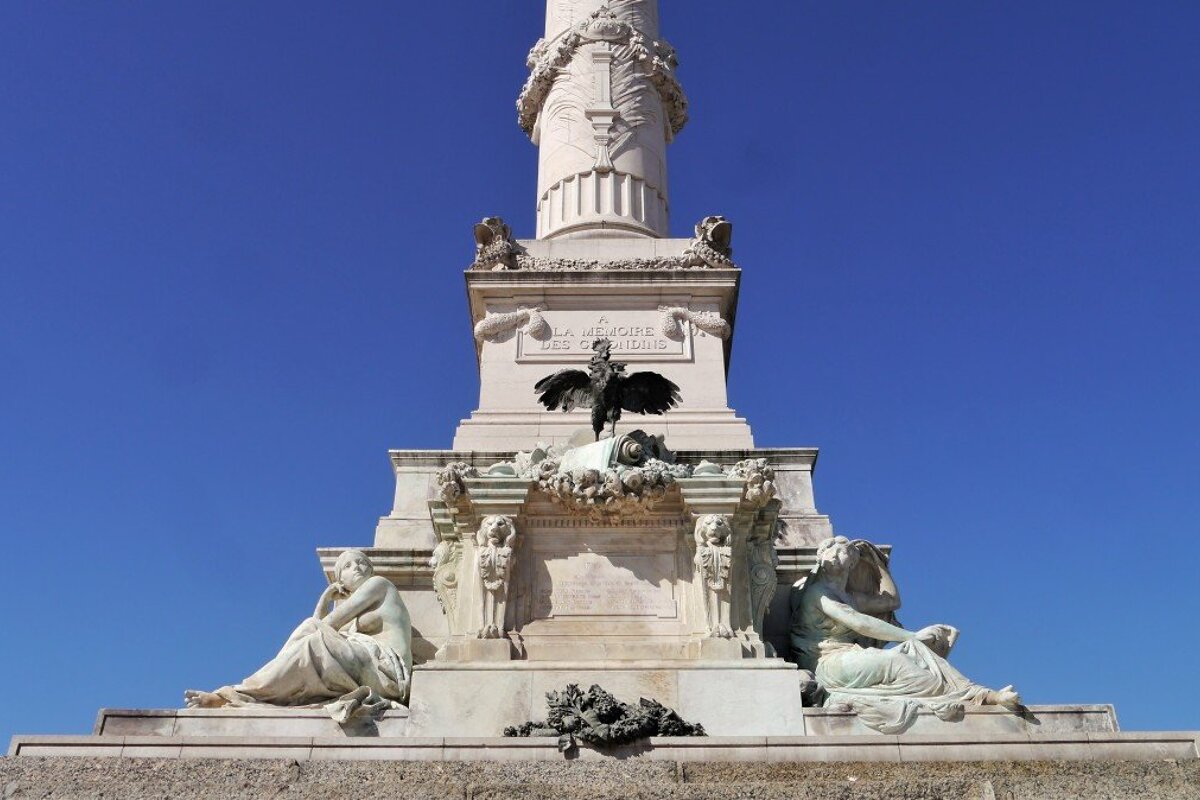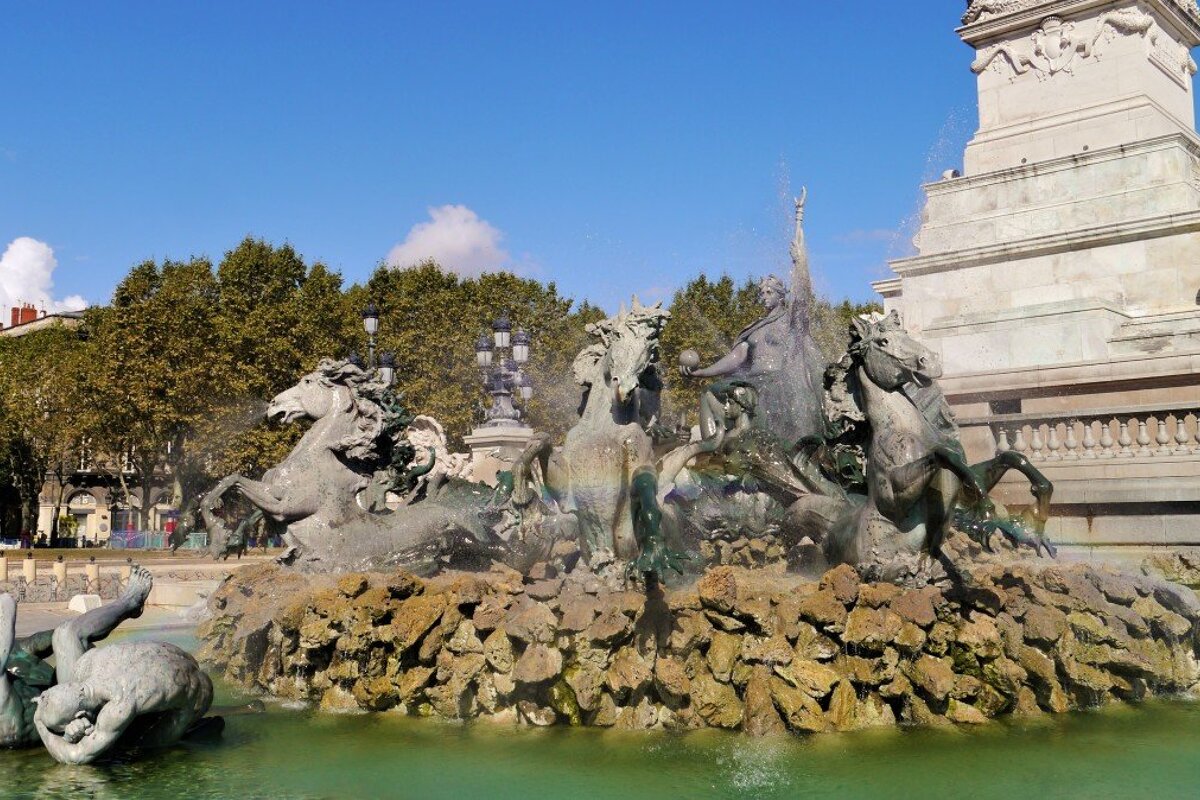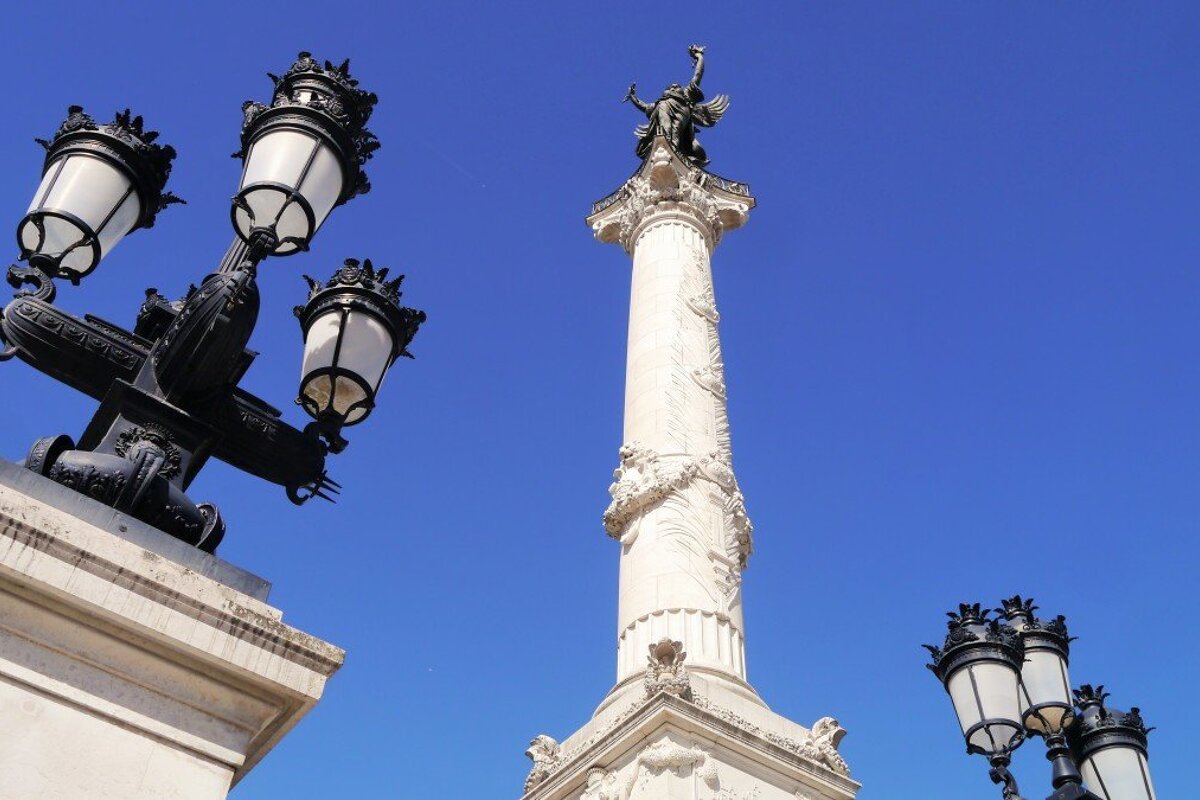 Place des Quinconces Square, City of Bordeaux
One of the largest city squares in Europe with wonderful monuments & fountains
Situated in approximately 31 acres, the Place des Quinconces is in the heart of the city of Bordeaux at the edge of river Garonne.
The name comes from the geometric pattern that the trees are planted in - a 'quincunx', five points arranged in a cross, four forming a square and a fifth in the centre. The place was originally formed in 1820 on the site of Chateua Trompette and was intended as a prevention against a rebellion attack against the city.
Among the monument and sculptures of the square are two rostral column, built in 1829 and symbolising commerce and navigation. The main monument was erected in memory of the Girondists who fell victim to the Reign of Terror in the French Revolution.
Quinconces receives throughout the year numerous events. Twice a year the fairground rides, ferris wheel and other games of the 'fun fair' are hosted here. There is also a well known antique fair annually and a ham fair!
Worth knowing
The grand monument dedicated to the Girondin political faction was erected between 1895 and 1902. Standing in the Esplanade des Quinconces, this 19th century grand column rises an impressive 50 metres into the sky and is topped with a bronze statue of Liberty breaking her chains. It has a large base surrounded by fountains and masses of bronze horses. Is dedicated to the Girondins, an active political faction during the Revolution, the names of whom are engraved on plaques attached to the monument. The column's bronzes were dismantled and hidden during the Second World War to prevent them being melted down by the Germans.
Who should go
As well as being a central spot in the city and a very beautiful square the Place des Quinconces is also a popular transport hub with several tram lines, buses, coaches and electric shuttles passing through the area. There is no doubt that you will pass through at some point on your journey around Bordeaux, but it should also be said that a special trip to soak up the sunshine in this beautiful square is well worth it!
Visitor comments
"The Quinconces on the Esplanade is a beautiful towering monument. It is surrounded by a massive fountain makes this monument visually appealing. You can see the Quinconces from distances so it is a focal point when you are touring the city. It is one of the most interesting and beautiful areas of the city and should not be missed when you visit Bordeaux." - Trip Advisor
"The plaza and its surroundings are very beautiful and peaceful as well. The history and design of the sculptures is very appealing." - Trip Advisor
"Suddenly you turn a corner & look over & see this amazing statue. Then you can wander around the park (circus was there when we visited) or drop into a nearby wine shop or the Bar a Vins. Great for people watching in the area." - Trip Advisor
Location
City of Bordeaux, Bordeaux