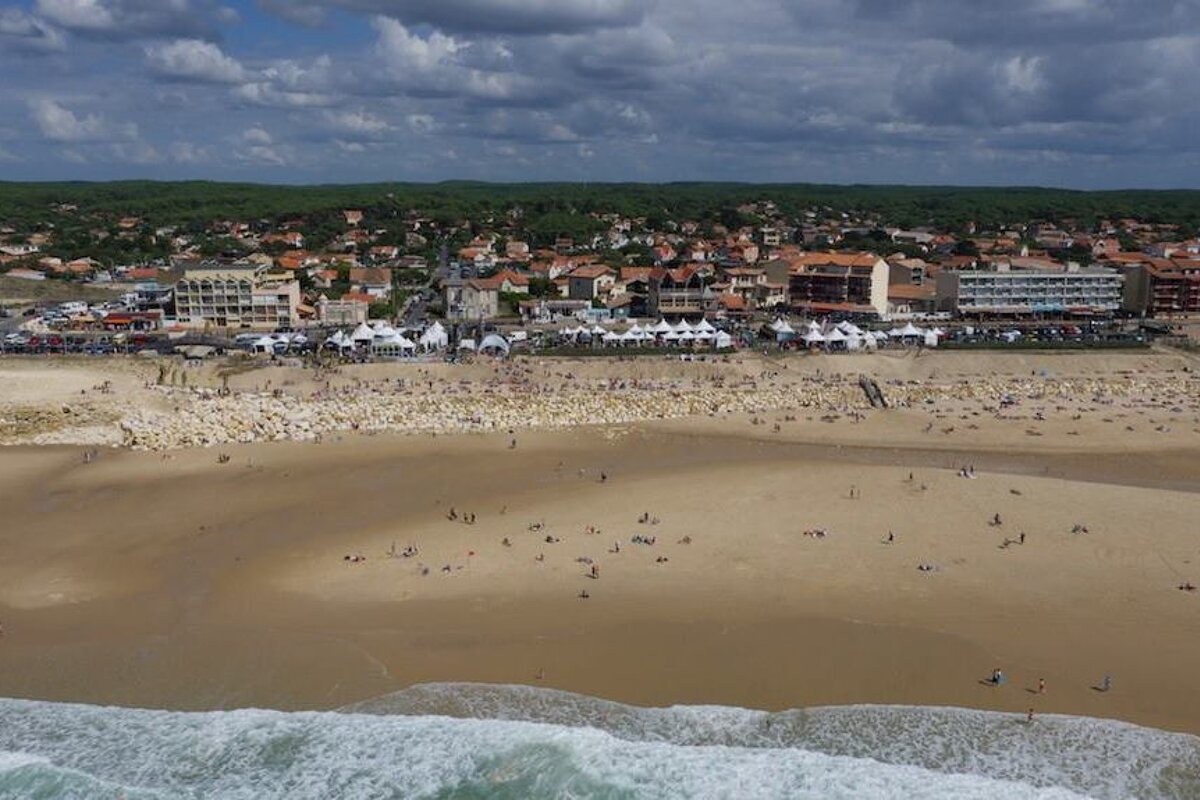 Lacanau
Famous for its beautiful beach and of course great surf!
As well as being a surfers paradise, Lacanau is also a golfers paradise, with 3 golf courses in the beautiful setting of the forest close to the sea and to the lake.
The town consists of several locations: Lacanau Ville located 10km inland, le Moutchic, Carreyre, La Grande Escoure and Talaris around the lake, and Lacanau Océan at the beach front. Lacanau Ville is the original part of the town, that's where the main infrastructure is located - shops, restaurants, bars and nightclubs.
History & Culture in Lacanau
The tourist industry in Lacanau began back in 1903 when Pierre Ortal created the beach resort of Lacanau-Ocean. Most of the tourist activities were water based even then, concentrating on the lake and the ocean. The historic villas that were built at this time can still be seen today and it is worth taking a walk around town to discover them - the architecture is very typical of beach resorts of that period, 'architecture balneaire'.
Beaches in Lacanau
A renowned surf beach you should take care if you are thinking of swimming here. Check the live Surf Info here.
Events in Lacanau
There are plenty of sporting events on throughout the year in Lacanau including the famous Lacanau Pro surfing competition in August, that draws some of the biggest names in surfing to come and compete.
There are also a few music and carnival type festivals on through the summer months, like the Jazz O Lac festival, so keep an eye on our events calendar for what's going on.
Things to Do in Lacanau
The obvious activities around town are of course water based, here you will find numerous surf schools and kite surfing lessons, but in additon to these you can also find around 150km of cycle pathways and many hiking trails that link the entire Medoc-Ocean area.
And not forgetting the golfers! The three courses offer easy access and a variety that every golfer will enjoy!
Location
Lacanau, Bordeaux