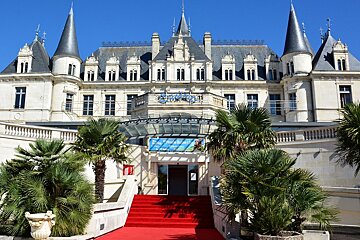 Casino d'Arcachon, Arcachon
A casino situated on the beach front in a beautiful Chateau-style builing
The beautiful building of Chateau Deganne was converted in 1904 into a casino. In the early twentieth century Paris and Bordeaux bourgeoisie came to spend the summer in Arcachon. Thus the town had to create distractions - a casino.
Alongside many slot machines they also have a variety of table games. The building also includes several banquet style halls that are available for hire for special events.
The Restaurant
La Caravelle is a great relaxed and friendly environment where you can dine with friends, family or business colleagues. The chef creates a new menu each week with seasonal fresh produce and there is always a special of the day on offer.
Location