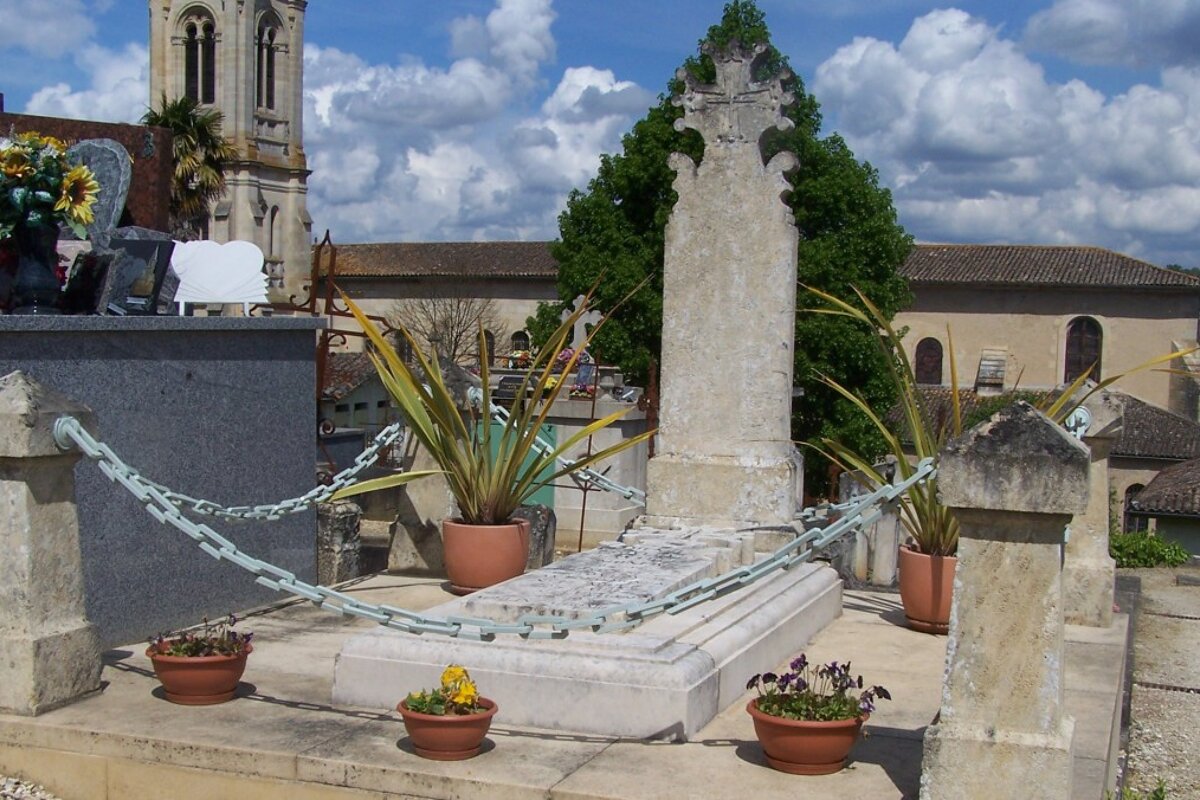 Tomb of Henri Toulouse-Lautrec, Verdelais
Tomb of the important Post-Impressionist painter
The tomb of this important and colourful painter is located in the cemetery of the Baroque church in Verdelais.
Toulouse-Lautrec produced some of the most important Post-Impressionist works featuring the vibrant underground life of Paris. He famously painted a number of pieces for the Moulin Rouge. He suffered bad health from a young age, which was possibly attributed to inbreeding and the resultant genetic problems; his parents were first cousins. He was an alcoholic for most of his life and died young, aged just 36, though he produced thousands of pieces during his short life.
His family moved to Chateau Malrome in 1883. He frequently visited the chateau and eventually died there in 1901. He was buried in the grave yard at Verdelais.
Visitor comments
"A picturesque cemetery on the hillside overlooking the Basilica and the magnificent countryside in the background, the cemetery is a small one and fairly unremarkable - in the context of cemeteries in small French towns. However, the one claim to fame it does have is the grave of the painter Henri Toulouse-Lautrec - about 2/3 of the way down on the left hand side. It's worth popping in, though not going out of your way to access." - Trip Advisor
Location
Verdelais, Bordeaux