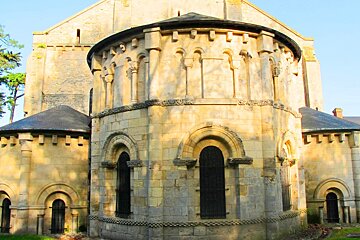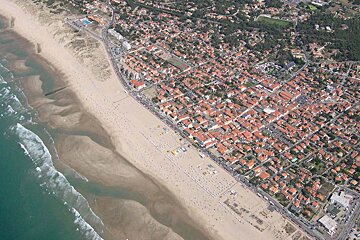 Soulac-sur-Mer
Seaside resort situated at the top of Médoc peninsula on the Côte d'Argent
North of Bordeaux by about 90km, this popular seaside resort is a favourite with families who want to have a break by the beach with plenty of activities to keep them happy.
Still rich with traditional culture you'll find everything from interesting architecture and historical villas to weekly markets and UNESCO World Heritage sites.
Sights & Attractions in Soulac-sur-Mer
The magnificent UNESCO listed church is nestled in a quiet spot, close to the coastal sand dunes. Its history dates back to the 1st century AD and a saint named Veronique.
There are several museums in the local area, showing the history of this part of the Médoc, from ancient times, through to WWII and today.
Beaches in Soulac-sur-Mer
This is a great family resort with around 7km of white sandy beaches backed with pine forests and sand dunes. Three of the main beaches have lifeguards on patrol good to know if you're with children.
As with any of the Atlantic Ocean beaches you need to be careful of the waves and strong undertow.
Events in Soulac-sur-Mer
There is a daily farmers market in Soulac, that sells everything you might need to experience a wonderful local meal with local produce. In the summer months of July and August the market is also on in the evenings.
Things to do in Soulac-sur-Mer
The easiest way to see the coast, the forest and around the town is to make use of the two small tourist trains. One of them does circuits around the streets of the town, a great way to keep children entertained! And the other will take you on a journey up the coast, through the pine forests and to the most northerly point La Pointe de Grave.
Hotels in Soulac-sur-Mer
Although not a large town by any means there are several good places to stay.
Location