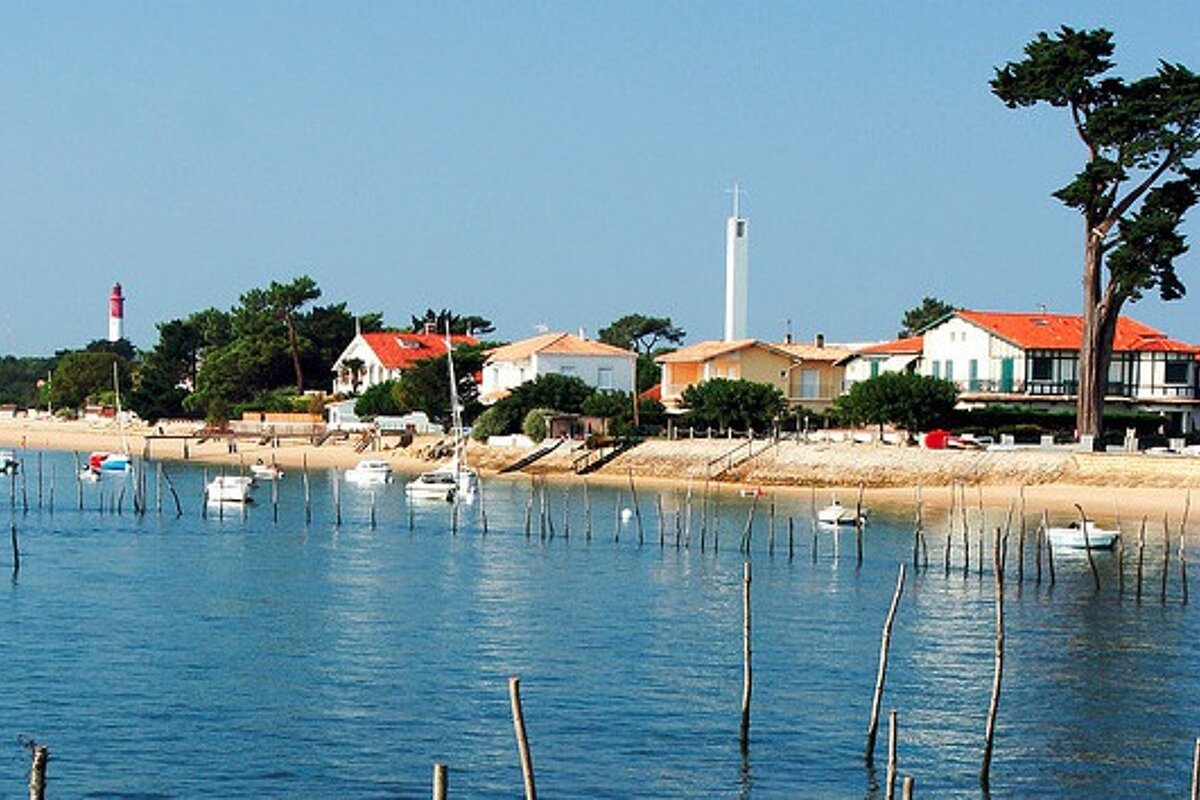 Cap Ferret
The most southerly tip of the Lège-Cap-Ferret peninsula
This 'spit' separates the Atlantic Ocean from the Arcachon bay and basin. Best known perhaps for its lighthouse, it's also an upmarket resort with many of France's rich and famous having holiday homes here.
The area is accessible either by road from the north or by a passenger ferry from Arcachon. Still very much a holiday resort for high French society, it's a trendy destination for summer holidays and great place for people watching.
Between sea and forest, there are plenty of hiking trails, bike paths and villages to explore.
On the west coast of the peninsula, sheltered by dunes, the ocean beaches run along a stretch of around 25km. The waves provide the show here!
And on the east coastline there are 15km of beaches, punctuated here and there by small coves, harbours and oyster villages, bordering the Bay of Arcachon.
If you love swimming, sailing, rowing and kayaking, then you are sure to be at home here.
Location