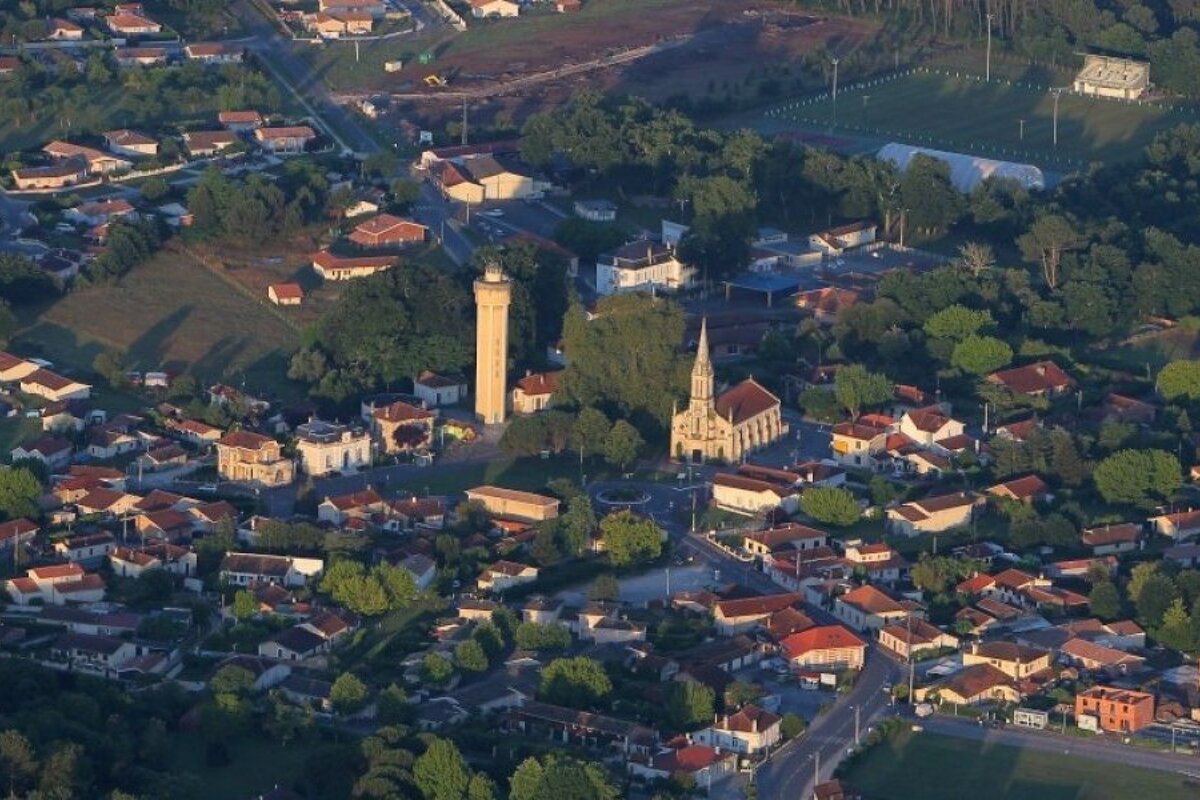 Le Porge
The closest & quietest of the beach towns near to the city of Bordeaux
Le Porge Ocean has become a 'local' beach for the summer holidays (from Bordeuax. Much less known to tourists as the other towns of Lacanau, Biscarosse and Arcachon, it certainly doesn't have the same appeal as these places but it does allow you to avoid the traffic jams if you are travelling fro the city.
On the way back to Bordeaux, it is always nice to make a stop in the small towns nearby. For example, in Le Porge, there is the Pick-Up Café which is very nice and just 2 minutes walk, you can also enjoy the regularly organized market in the main square.
History & Culture in Le Porge
The area of Le Porge was essentially moors, marshes and dunes until the nineteenth century. Over the years, the town was transformed with various natural hazards and human interventions: in 1827, there were 6,712 acres of moors and marshes, and in 1887, this had declined to only 2 000 hectares of heathland .
The village developed along a North-South axis, following the shape of an arc between the dunes, rivers and drained wetlands area. Until the seventeenth century, the population was virtually a self-sufficient small farming community. The swampy areas had been drained by the digging of the Canal des Etangs which runs from Lac d'Hourtin further north, then into the Etang de Lacanau past La Porge and the water is then discharged into the Bay of Arcachon. It was inauguration on May 31, 1864. The canal allowed farming of crops before nature took over and caused the land to form open moorlands. The seeding of the moors with pine trees, the sale of pines and resin tapping allowed the town to flourish and grow.
In 1986, the tapping (harvesting pine resin) was stopped, due to competition from countries such as Greece and Portugal, And today, Le Porge is a seaside resort.
Beaches in Le Porge
Le Porge beach is also known for its large waves and strong undertow, even if the rescuers are not far away, you must remain cautious as you would for many of the ocean beaches.
The Bordelais have often associated it with being a nudist beach...which is not entirely true. If you follow the wooden walkway to the parking entrance then you will find that everyone is in a bathing suit. But if you are forced to park the car further and use more discrete paths, then you may well be surprised. This is not a 100% naturist beach, but maybe 70%..
Events in Le Porge
Amongst other local events and concerts that take place throughout the year this village also has a weekly market.
Things to Do in Le Porge
As with most seaside resorts along the west coast of the Gironde, there are a multitude of outdoor sports to enjoy locally, such as golf, kayaking, cycling, surfing, horse riding and hiking.
Location
Le Porge, Bordeaux