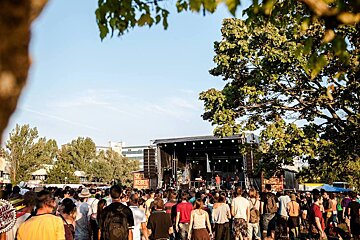 © Reggae Sun Ska Festival
© Blaye Cotes de Bordeaux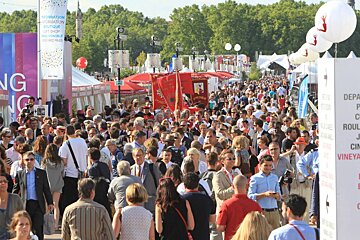 Main events in Bordeaux
Discover the main Bordeaux events in the year
There are numerous events in Bordeaux organised year-round. From quirky local affairs to large scale sporting spectacles there is always something worth seeing.
We've listed the the major annual Bordeaux events below, but you can also check our Events Calendar for the latest updates.
January events in Bordeaux
The beginning of a new year is always a good time to celebrate, so keep an eye on local listings and our Events Calendar for updates on what's going on.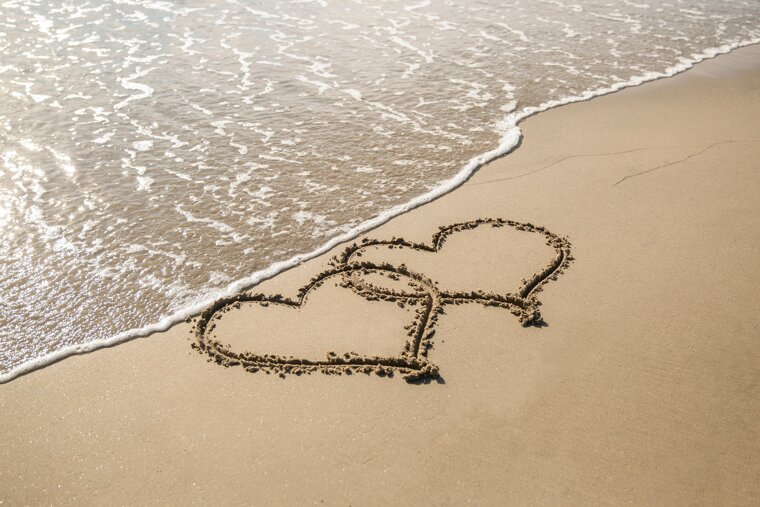 February events in Bordeaux
February is the school holidays, and love is in the air in Bordeaux. It is the perfect romantic destination, so be sure to book in advance if there's somewhere you'd like to take your loved one this Valentine's.
Valentine's Day
There will be no shortage of places to go to celebrate with your loved one whilst in the land of romance. Be sure to book early if there's that certain spot you would like to go with your special someone.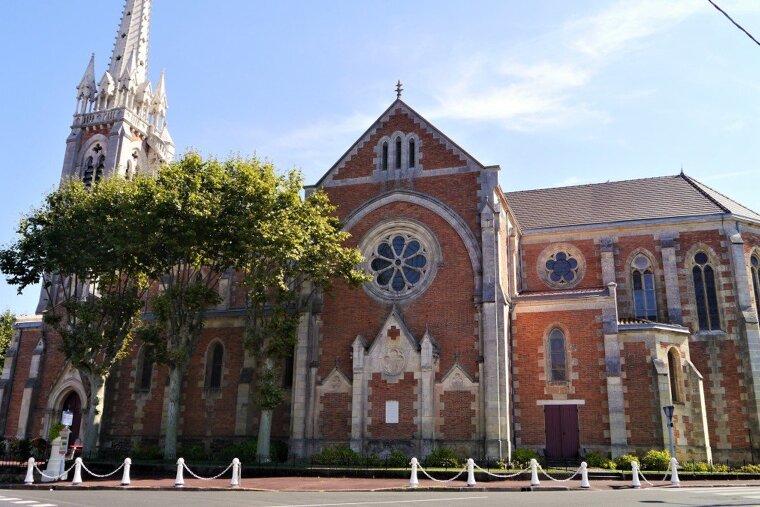 March events in Bordeaux
As the temperatures start to warm up, events start to appear in the spring calendar.
La Fête Patronale d'Arcachon
Takes place annually in March. Prayers are said for those who perished at sea, and there is a blessing of the sea where a crown is thrown by the "Sailors of the Women's Committee Fishermen Basin" from aboard a lifeboat. Dates & details.
Fermes en Fête, Langon
Once again, the animals will have pride of place in Langon; cows, donkeys, chickens, ducks, pigeons, sheep. Dates & details.
April events in Bordeaux
Spring is definitely in the air and temperatures start to warm up. Keep an eye on local listings and our Events Calendar for updates on what's going on.
Printemps des Vins de Blaye
Spring Wine Fair set within the walls of the beautiful Citadel of Blaye. With around 80 winegrowers from the appellation of Blaye Côtes de Bordeaux opening their doors...and their bottles...for visitors to come and taste their wines in a wonderful atmosphere. Dates & details
Médoc Open House (Portes Ouvertes)
Over 50 winemakers of the Médoc region invite you to discover their vineyards, their cellars, their treasures and their castles...and of course their wines. Dates & details.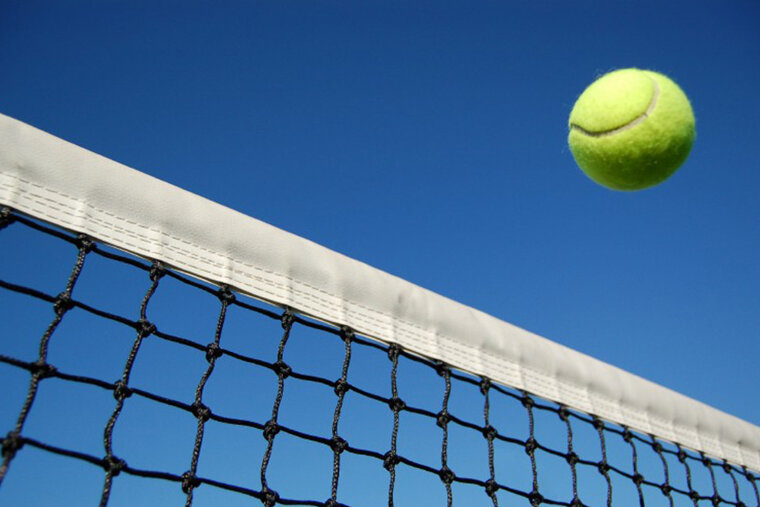 May events in Bordeaux
With the month of May we make time for celebrating the arrival of spring with eating and drinking the fine produce of this region...a little bit of sport.
Tennis
The ATP Challenger Tournament occupies a major position in the Bordeaux and Aquitaine sporting event calendar and brings together some of tennis' most popular names such as Jeremy Chardy and Diego Schwartzman. Dates & details.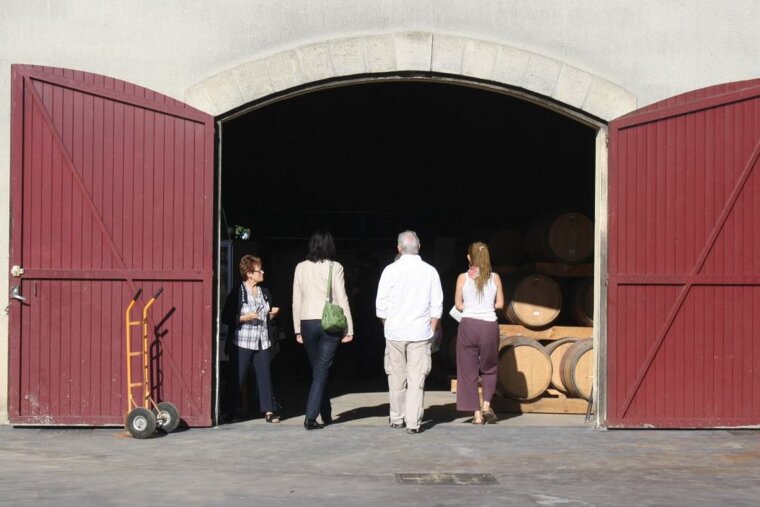 June events in Bordeaux
Summer arrives with an array of festivities including the French national day of music.
Bordeaux Fête le Vin
Every other year, on even numbered years, Bordeaux celebrates its wine over four days. As well as wine trails and tasting, there are barrel rolling competitions, gastronomic stalls, huge banquets, fireworks and more. Dates & details.
Fête de Printemps, Saint Emilion
A celebration of two wonderful things...spring time and wine! This is the sister festival to the Ban des Vendanges, Jurade de Saint Emilion which takes place in the autumn. Dates & details.
Vineyard openings
The second weekend of June also plays host to the Pessac-Léognan Châteaux open doors days. Discover not only the wines but the history behind the buildings, land owners, estates and some of the finest vintages in France. Over 30 wine estates participate with some offering dinner alongside wine tasting - booking is essential for dinner. An event for wine-lovers. Dates & details.
Le Weekend des Grands Crus
A hundred mythical wines such as Château La Conseillante, Château Figeac, Domaine de Chevalier, Château Pichon-Longueville, etc. will be offered for tasting under one roof in Bordeaux. A must-event for wine lovers that offers you a very special opportunity to meet some of the most famous wine producers as well as sampling some of their vintages. Dates & details.
Fête de la Musique
​The Fête de la Musique is a celebration that takes place every summer solstice on 21st June in cities, towns and villages across France. More than a music festival, the Fête de la Musique is a free event that spills out from the bars and restaurants onto the streets and encompasses every type of music imaginable, from local amateur teen bands to professional classical musicians, from club DJs to traditional folk bands. Dates & details.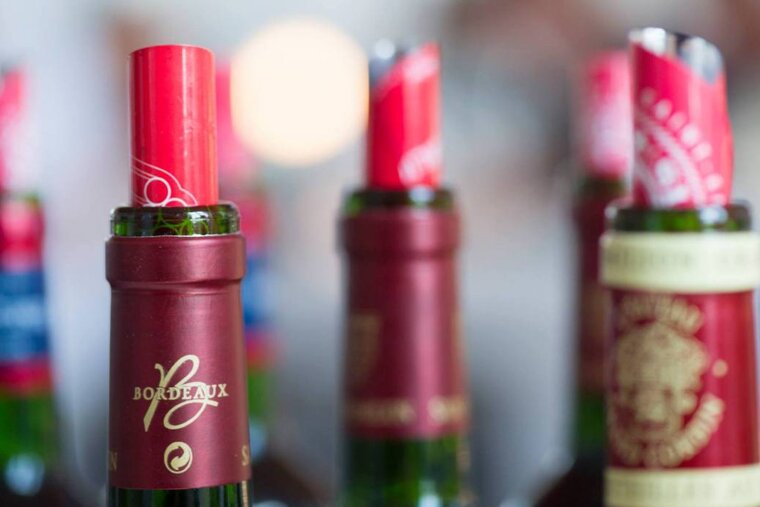 July events in Bordeaux
As the temperatures go up so do the number of events and you'll find the area is buzzing with musical events.
Les Estivales de Musique en Médoc
Bordeaux combines two of our favourite things - classical music and fine wine. This annual event is recognised as a springboard for talented young artists, presenting a programme dedicated to young winners of international classical music competitions. Hosted in a variety of châteaux in the Médoc region. Dates & details.
The Battle of Castillon
Going back in time now, the amazing battle re-enactments of Castillon are one of the main cultural draws of the region. This battle sealed the end of the Hundred Years' War, and during July and August you can enjoy this dramatic re-enactment just a stone's throw from the original battlefield. Dates & details.
Dansons sur les Quais
If you fancy learning a new skill the this is just the event for you. Inviting you to discover a variety of genres of dance and music where you can join in and enjoy a night of dancing under the stars. A different theme every day, including country and western, ballroom, swing and salsa. Dates & details.
Bastille Day
Celebrated across the whole of France with a bang on 14th July. Well, several bangs in fact, as fireworks always feature heavily. Dates & details.
Saint-Emilion Jazz Festival
If you are going to be in Saint Emilion then it is worth making sure you are here for this. Not only is the town a beautiful setting but you will be entertained by some of the best jazz musicians around. Dates & details.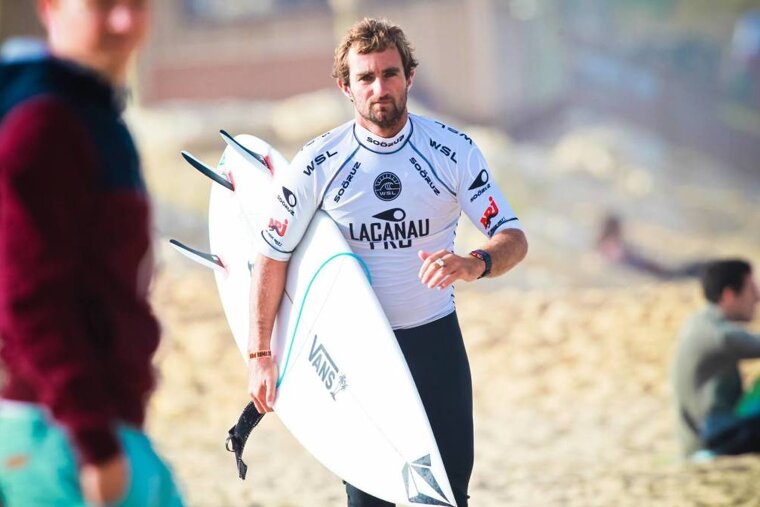 August events in Bordeaux
August is always a busy month, so keep your eye on local listings and our Events Calendar for updates on what's going on.
Reggae Sun Ska Festival
Bringing you some reggae rhythm in August, this is a three day event where you can camp, enjoy the music and dance all night! The line up in the past has included acts such as Madness, Tiken Jah Fakoly, Bunny Wailer, Chronixx, Dub Addict and Shaggy. Camping will be available over a 10-hectare area with showers, toilets and catering. Wild camping is forbidden. Dates & details.
Lacanau Pro International Surfing Competition
Surf's up in the middle of August, and among the competitors of the past the likes of Wiggoly Dantas, Joan Duru and Nathaniel Curran have tamed the waves at the Lacanau Pro, and the legendary Kelly Slater won the event back in 1994. Even if surfing isn't your thing, the atmosphere around the event and around Lacanau is pretty special and worth the trip. Dates & details.
Historic Battles
Going back in time now, the amazing battle re-enactments of Castillon are one of the main cultural draws of the region. The Battle of Castillon sealed the end of the Hundred Years' War, and during July and August you can enjoy this dramatic re-enactment just a stone's throw from the original battlefield. Details & details.
A day out at the Journée Medievale a Saint-Macaire will take you back to a time when the streets were narrow, outfits rather splendid and the music was performed by minstrels! With much of the town of Saint-Macaire designated as medieval heritage and historical monuments, this is the perfect setting for a wonderful medieval festival. Dates & details.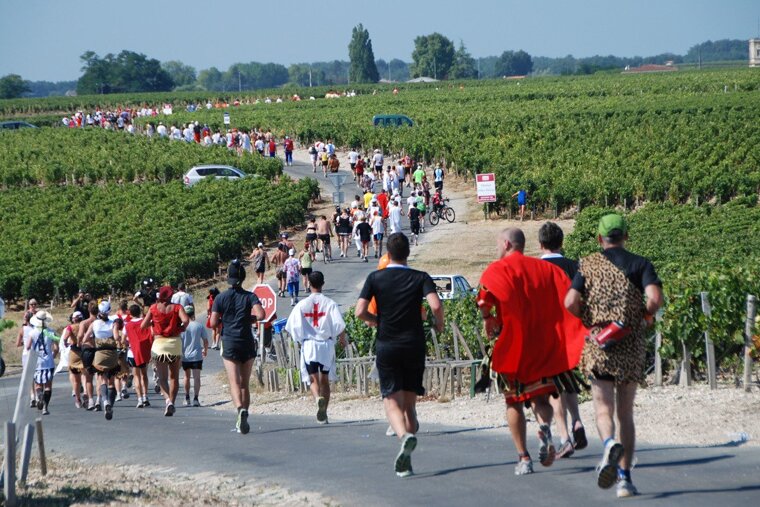 September events in Bordeaux
As the summer crowds disappear, don't worry there's still plenty going on.
Ban des Vendanges, Jurade de Saint Emilion
Saint Emilion hosts an annual festival celebrating the wine and heritage of the medieval city. The Jurade, the Saint-Emilion wine brotherhood who historically had administrative rights over the town, parade through the town in traditional crimson robes reminiscent of the all-powerful aldermen of centuries past. For a touch of history with your glass of red, this is one event not to miss. Dates & details.
Marathon du Medoc
Everyone's favourite marathon takes place in September, and what's not to love? Every year, runners gather for the marathon which winds its way through over 50 vineyards of this special region. The bonus of this marathon is that the 'refreshment' stations offer red and white wine (as well as the usual clear stuff). The following morning there is a 10km recovery walk, well in fact it's a wine tasting tour which ends with a large celebratory lunch. Now that's our kind of event. Dates & details.
Grandes Heures de Saint Emilion
The country's most famous wine region brings music and wine together on various dates in May, June, July and September. These classical music concerts are held in the beautiful wine estates of Saint-Emilion. Reservation in advance is essential. Dates & details.
European Heritage Days
Across France mid-September brings with it the annual event hosted at exceptional locations around France, including Bordeaux, will be open to visit on the Journées du Patrimoine. Museums, churches, and galleries all open their doors to the public for a weekend of celebration and the event has become increasingly popular over the years. Dates & details.
Darwin Climax Festival
The brings some of the world's top musicians to the heart of Bordeaux for a climate-conscious open air festival. Acts that have previously performed include Morcheeba, The Kooks, Pete Docherty and Amadou and Mariam. As a music fan this is an event not to be missed. Dates & details.
October events in Bordeaux
The summer months may seem a distant memory, but during the Toussaint holidays that usually fall towards the end of the month there's always plenty going on. Take a look at the Events Calendar for more ideas of what's on and where.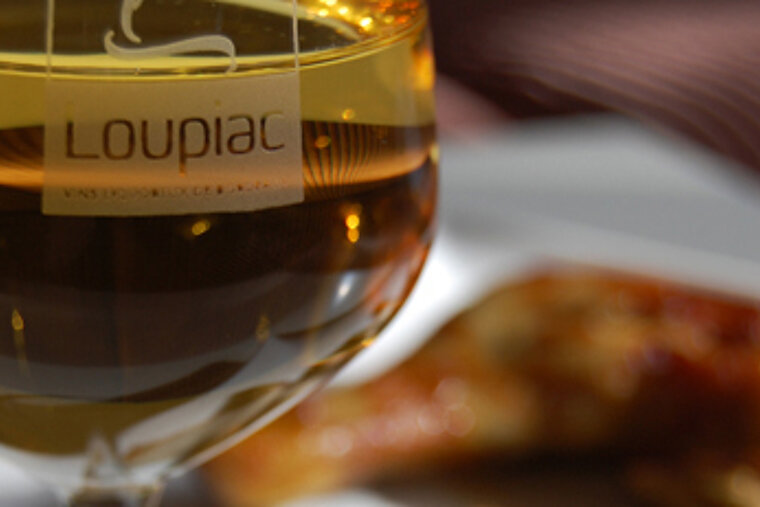 November events in Bordeaux
Chateaux Open Days
At the beginning of November many of the chateaux across the region host their 'open house' days, so that the public can sample the new vintages. The Sauternes and Barsac châteaux hosts a weekend in which more than 50 estates welcome the public to sample their wines. Dates & details.
The Loupiac portes ouvertes also includes a tasting session by Foie Gras producers. Dates & details.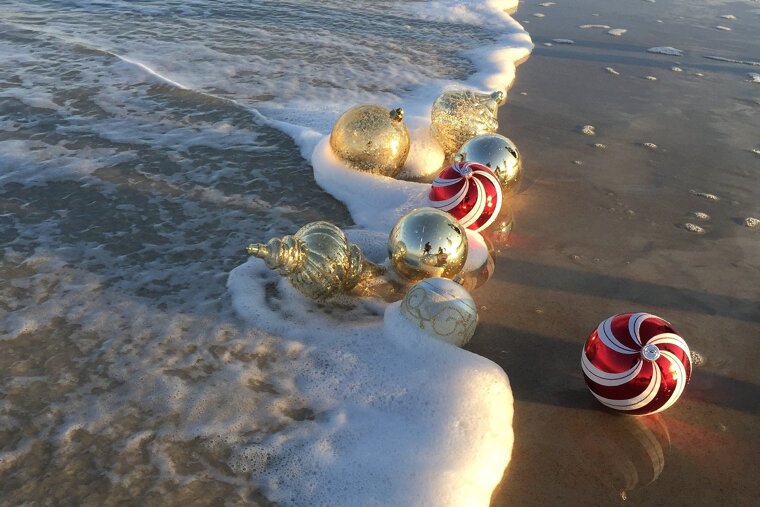 December events in Bordeaux
A time of year for festive celebrations.
Grand Marché de Noël
Held in the heart of the city this is a great family event with the carousel, toys, Santa's Grotto, face painting, musicians and street theatre. Dates & details.
Noël​ (Christmas)
In France, the biggest celebration of the festive holidays takes place on Christmas Eve, which is when families gather together and share a banquet that usually includes oysters, foie gras, caviar and turkey or goose.
Reveillon du Nouvel An (New Year's Eve)
Celebrated all over the South of France with plenty of spectacular firework displays, for New Year's Eve some villages also have live music and dancing. Most of the bars and restaurants will host special parties and serve gourmet menus to commemorate the start of the new year.